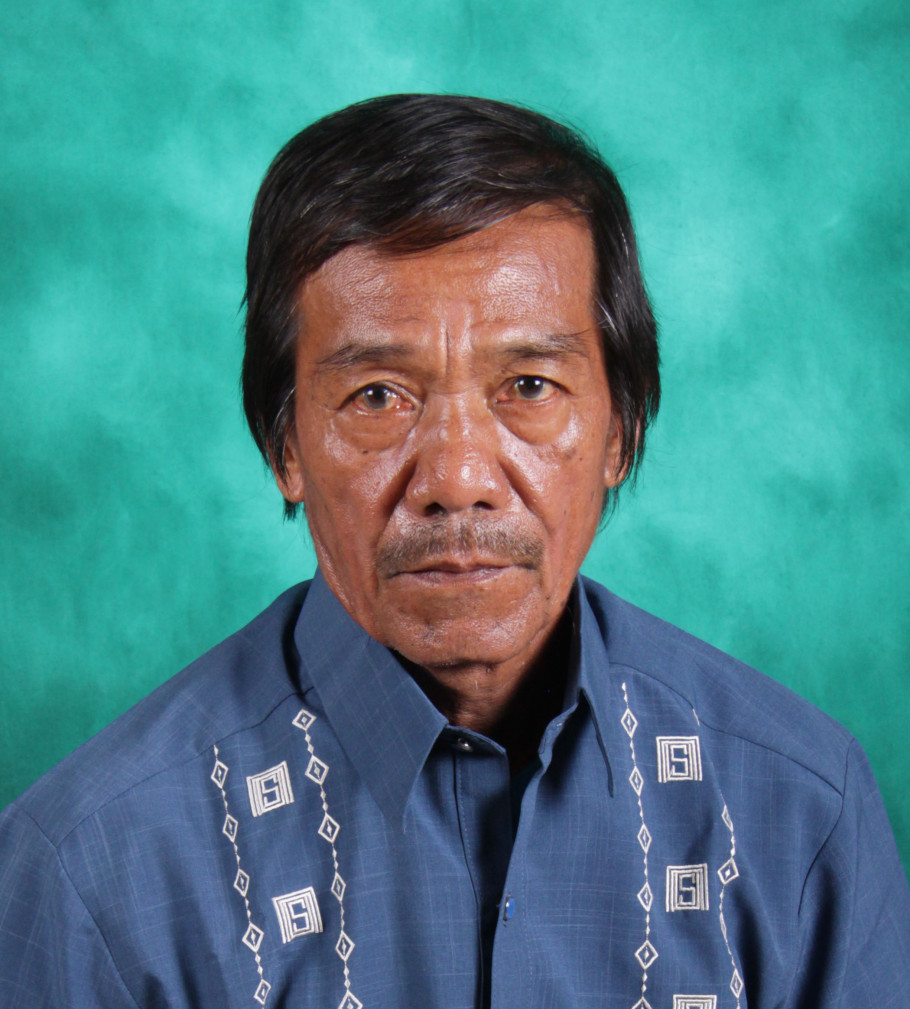 Rudy Manglal-lan: a devoted 'floor manager' for years
Being a janitor who, most of the time, manages the floor of the MMSU buildings, is more than meets the eye.
It is all about making sure that the premises are clean and conducive for learning and working. Everyone agrees that this job requires a lot of patience and hard work.
Employees at the FEM Hall (former administration building) surely know this man, Rodrigo Manglal-lan (a.k.a. Rudy), who takes this role by heart. At 63, he already spent more than 32 years in the government service and is considered one of the oldest utility workers of MMSU.
During his routine, Rudy starts to clean the premises of the FEM Hall as early as 5:45 am until 11:30 am, and continues his work from 1:30 pm until 6:30 pm. Obviously, his working time is beyond the official working hours of a government employee, which is from 8:00 am to 5:00 pm.
"Working beyond the official working hours is normal for janitors like me. Although we are only two here at the FEM Hall, I am already used to this job because I've been doing it for many years," he said.
A high school graduate, Rudy started his janitorial life at MMSU in July 1987. Asked why he chose this job, he said "this was the only vacant position that I am qualified for. Luckily, the administration gave me that opportunity."
During his early years at MMSU, Rudy was assigned at the main library. After eight years, he went to the ground maintenance section for quite some time, then finally, to the FEM Hall.
Rudy recalled that when he was at his younger age, former MMSU president Elias Calacal once offered him to become a security guard and be assigned in Dingras campus. However, he rejected the offer because Dingras is far from his home in Batac.
Since then, he remained as janitor in the university main campus, and because of his hard work and dedication, he became a regular employee in 2000. Aside from enjoying benefits, he also received length of service awards from the Civil Service Commission.
Asked for his message to his fellow janitors and other MMSU employees, he said, "We should continue doing good work because our efforts will pay off in due time."
"No matter how big or small my work here, what matters most is that I contribute to the interests and goals of the university," he added.
"I am happy and contented now because my big dream had already come true, that is, when all of my children finished their studies," he beamed.
Rudy is set to retire in 2021 and one of his plans is to spend his time taking care of their home and small farm.
Seeing Rudy and the other janitors who do the arduous cleaning of the comfort rooms and offices, sweeping the floors, and disposing garbages are really commendable. They are the unsung heroes behind the scenes.
Rudy is a native of Brgy. Quiom in this city. He is married to Criselda, 57, a lady guard in this same university and they are blessed with two children -- Roda Via, 23; and Rina Joyce, 20.
Roda Via is a graduate of BS Business Administration major in Human Resources Development Management and is now working as clerk at the College of Health Sciences, while Rina Joyce is a BS Tourism graduate who is pursuing her career in Manila.
Gallery