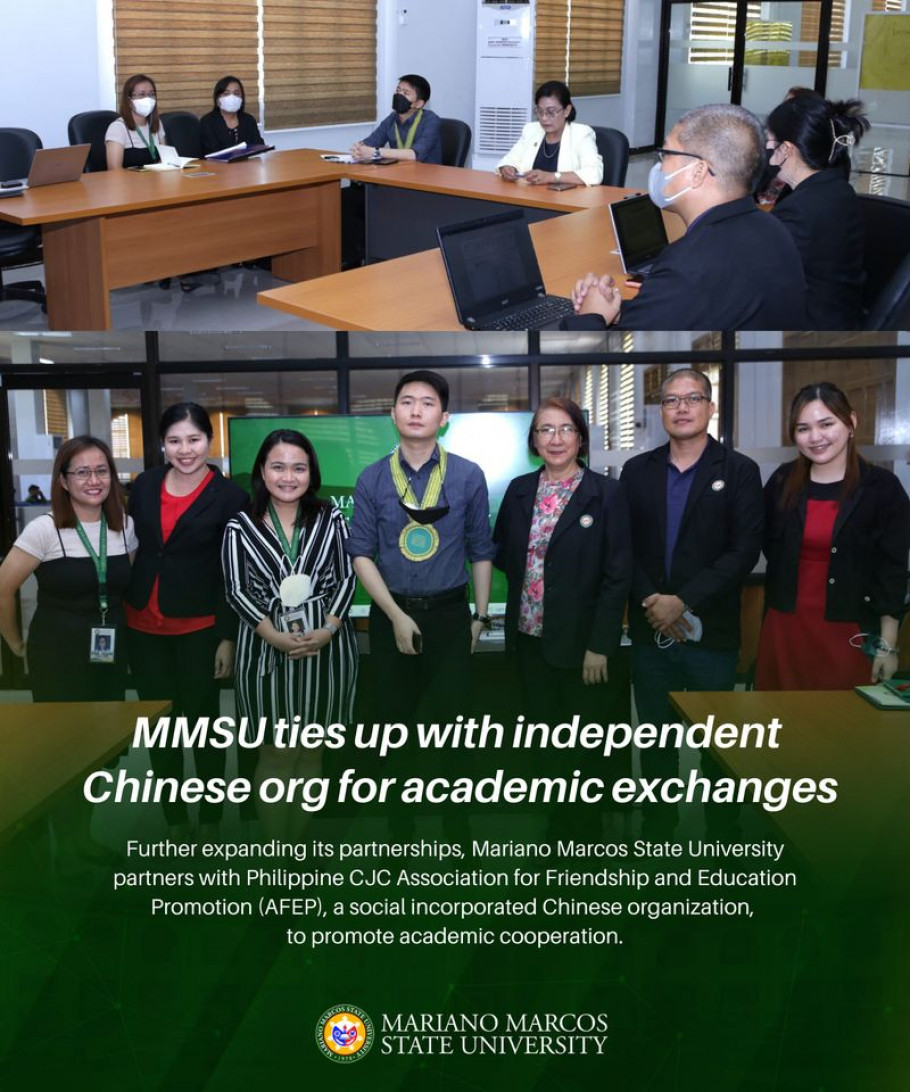 MMSU ties up with independent Chinese org for academic exchanges
By Czarina Berlynn Donne Agustin
Further expanding its partnerships, Mariano Marcos State University partners with Philippine CJC Association for Friendship and Education Promotion (AFEP), a social incorporated Chinese organization, to promote academic cooperation.
Today, June 21, MMSU President Shirley C. Agrupis, together with other university officials, conferred with AFEP Chief of Staff, Mr. Andy Gui, about possible educational projects.
During the meeting, AFEP committed to provide internship opportunities for MMSU students in China, particularly in Jiangsu Province, especially for those who are enrolled in agriculture, hospitality, tourism management, nursing, education and information technology courses.
Culture and skills trainings, including a free online training on Chinese language and cultural foundations, are also being eyed. This may expand to professional trainings in the fields of traditional Chinese medicine, Chinese cuisine and AI robotics.
The possibility for a study-abroad program was also laid on the table. AFEP may send third-year Chinese students, or university employees with bachelor's or master's degrees, or enterprise workers to enroll in undergraduate or graduate programs in MMSU. In return, MMSU faculty may also teach some subjects at Chinese universities in Manila and China.
Mr. Gui emphasized MMSU students and faculty are open in China to grow their academic endeavors, and later become instruments to promote Chinese education and culture.
Dr. Agrupis expressed her strong commitment to carry out the plans as it has always been her vision for the university to be the center of Chinese learning in the region.
Last year, MMSU and AFEP signed a Memorandum of Understanding for meaningful collaborations. (JVBT/HLY,StratCom)
Gallery