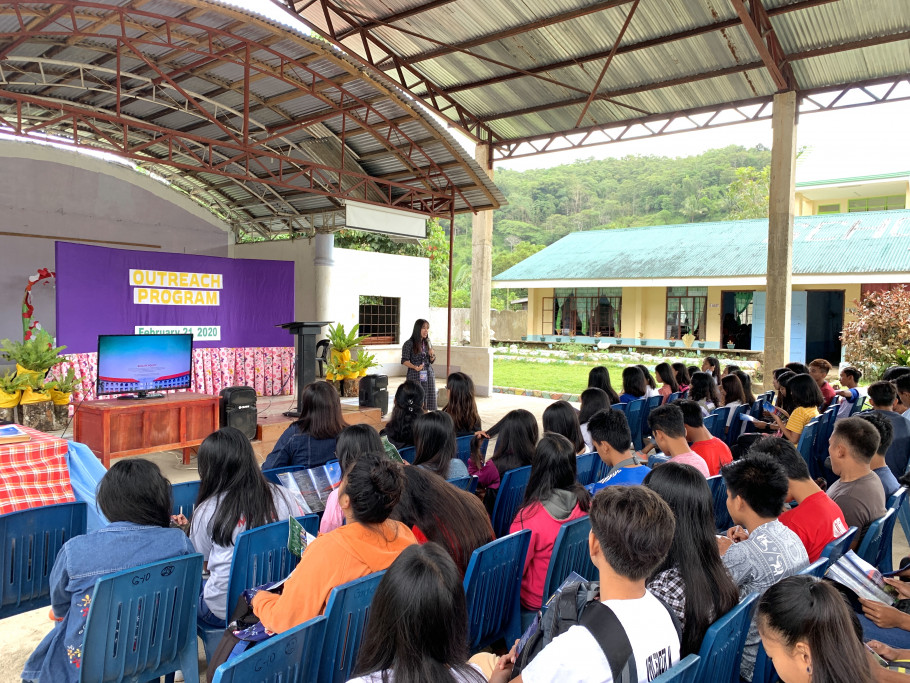 MMSU reaches IP communities
By JOHN VINCENT B. TORIBIO
The university Registrar's office, in coordination with the Office for Student Affairs and Services (OSAS), conducted outreach and career orientation activities among indigenous people communities in Ilocos Norte.

The activity aimed to introduce the programs of the university to students, to help them determine their degree programs when they enter college (which could lead them to their respective careers in the future), and to provide them relevant information about the government's programs for quality education.
The team went to seven different municipalities in the province to meet with Grade 10 and Grade 11 students.

Last February 21, the team conducted the event in Adams National High School, Dumalneg National High School and Lanao National High School (Bangui).

In the 27th, Carasi National High School was involved in the program.

Lastly, in the 28th, students from Catagtaguen National High School (Banna), Caribquib National High School (Banna), Caestebanan National High School (Banna) and Banna Academy joined in the event held in Banna National High School. Also, in that day, Nueva Era National High School and Agripino P. Arzadon National High School (Nueva Era) were catered.

Around 1,000 students and teachers joined in the activities. A plenty of this number come from the IP communities.

Prof. Henedine A. Aguinaldo, the director of the registrar's office, stated that the endeavor intended to contribute to MMSU's mission in making quality tertiary education accessible to all, particularly to the Ilokanos. She added that these kinds of work are in line with the implementation of the government's Universal Access to Quality Tertiary Education Act of 2017 (Republic Act 10931).

RA 10931, section 2, states the need for institutions to provide mechanisms to increase the participation rate among all socioeconomic classes in tertiary education and to provide all Filipinos with equal opportunity to quality tertiary education. (StratCom)

Gallery