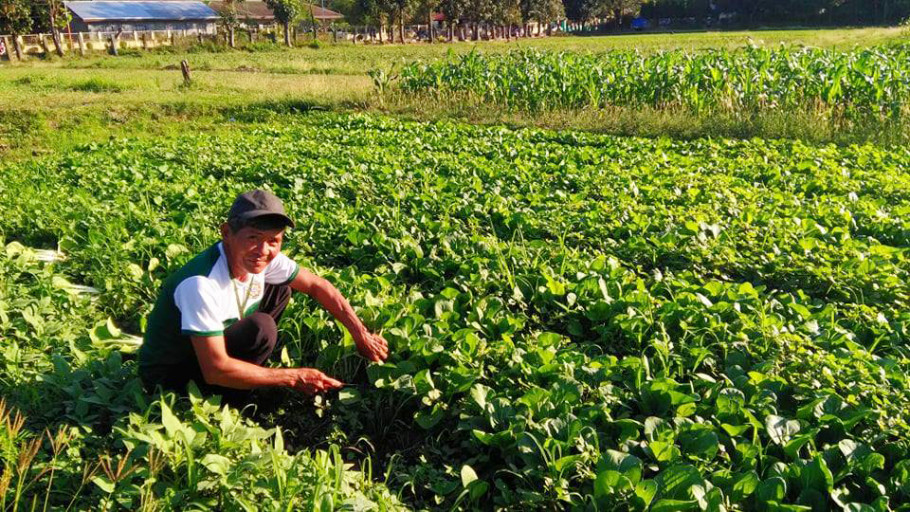 MMSU promotes vegetable gardening
The Mariano Marcos State University (MMSU) is promoting a Collaborative Vegetable Gardening (COVEG) in Ilocos Norte in an attempt to arrest food scarcity that is slowly being felt by those who are subjected to community quarantine during the COVID-19 pandemic crisis.
COVEG is a package of technology (POT) developed by the MMSU's Extension Directorate (ED) that aims to train university employees and students to build their own backyard vegetable garden.
In the POT, the Technology Demonstration Section of the ED will provide open pollinated vegetable seeds and seedlings to beneficiaries and train them on how to raise the crops so that they would have a ready and sustainable food supply.
Seeds that are directly planted are those of pechay, kangkong, and pole sitao, while seedlings of eggplant, ampalaya (bitter gourd), upo (bottle gourd), squash, and finger pepper are given to the beneficiaries of the seed dispersal program after they have attended the training or when their vegetable garden is ready for planting.
To sustain the nutrients requirement of their crop, the beneficiaries are required to make their own organic fertilizer and produce their own seeds for the succeeding cropping seasons. Periodic monitoring activities will be undertaken by the ED to ensure efficient and effective implementation of the project.
The project also aims to make MMSU employees and students to become models on backyard gardening to other households, as they are expected to share the POT to their own communities, thus, ensuring food security in the locality.
According to Dr. Aris Reynold V. Cajigal, ED director, the project will encourage the MMSU academic community in adopting organic-based backyard vegetable gardening "so that everyone becomes resilient during the pandemic crisis, ensuring that healthy food is served on dining tables," adding that many have already expressed interest to become part of the project.
Those interested must send a letter to University President Shirley C. Agrupis signifying their interest to join the project.
"More than the utilization of lands owned by the university, this project essentially aims to inform the people about the recommended POT for vegetable crops, inspiring them on the value of agriculture for food security and sustainability," Dr. Cajigal said.
Meanwhile, the COVEG is another project of the university is line with the government's Plant, Plant, Plant program.
Last May, MMSU launched the project, "Pangontra iti Epekto ti COVID-19: Agmulatayo" at the Farming Demonstration Area, west of the College of Agriculture Food and Sustainable Development (CAFSD) building. --by Daniel P. Tapaoan, Jr. (StratCom)

Gallery