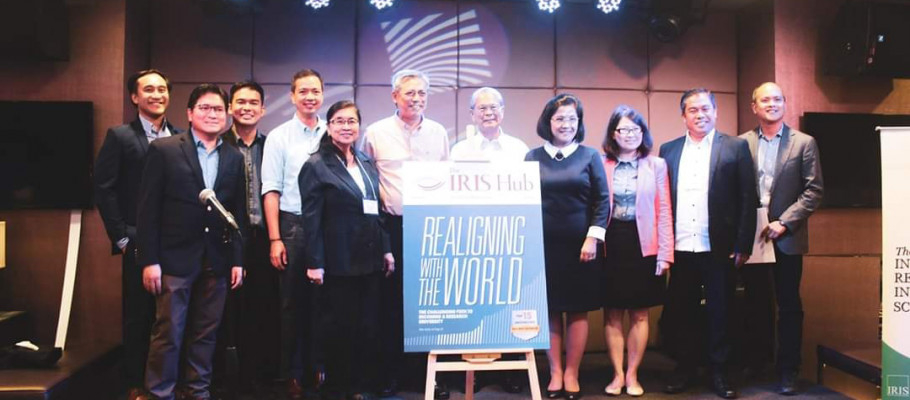 MMSU, PH universities to establish 4th industrial revolution
MMSU has established partnership with 30 higher education institutions (HEIs) in the country in order to galvanize the Fourth Industrial Revolution, a system of education designed for an automated data exchange system in manufacturing technologies that include cyber-physical systems, cloud computing, and cognitive computing.
Also known as Industry 4.0, the partnership was done through the recent signing of a declaration at the Radisson Blu Hotel, Cebu City. The signing coincided with the conduct of a conference organized by the Institutes for Research, Innovation and Scholarships by the Cebu Technological University (CTU) and a French company, the Dassault Systemes.
With the theme "Ushering a New Age of Enlightenment," the event served as venue in discussing trends and strategies to cultivate innovation and incorporation of Industry 4.0 in Philippine education and learning curriculum.
The signing of the declaration was led by Dr. Tirso Ronquillo, president of the Philippine Association of State Universities and College (PASUC), and Dr. Reynaldo Vea who represented the country's Private Higher Education Institutions.
In a statement, Ronquilio said he recognizes the value and role of "our universities as catalysts for ushering in the promise and opportunities of the Fourth Industrial Revolution that expand human knowledge at a rate never seen before."
"We come together as Philippine educators who reaffirm our primordial commitment to produce the next generation of Filipinos who can fully engage, lead and excel in the competitive knowledge-based economy, support economic growth, and drive innovation," he added.
As stipulated in the declaration, the 30 HEIs will promote Science, Technology, Engineering, Agro-Fisheries, and Mathematics (STEAM) programs and strengthen general education programs.

They will also build a platform that offers "ease of innovation alliance" among faculty and researchers across all universities, create an environment conducive to retaining Filipino talents in STEAM, and recruit overseas-based Filipino and foreign scientists.
High-level networks will also be established "to explore creative and sustained pathways that strengthen collaboration among universities, government, industry and communities."
Relative to the imperatives and needs of the Industry 4.0, contributing HEIs will map out their respective university's strategic vision and plans; and place genomics, digital technology, and artificial intelligence at the forefront of translational research.
Many experts believe that HEIs are now in the era of combining digital, physical and biological systems in a way never seen before. Virtual Reality (VR), Augmented Reality (AR), Artificial Intelligence (AI) and robotics are changing the way that people live and work, and that the rapid pace of change is disrupting almost every industry in all countries.
Aside from MMSU, the other HEIs are the CTU, Batangas State University, Bicol University, Caraga State University, Central Luzon State University, Central Mindanao University, Centro Escolar University, Ifugao State University, Malayan Colleges of Laguna, Mapua University, Mindanao State University (MSU) - Iligan Institute of Technology, MSU-Naawan, Polytechnic University of the Philippines, Technological Institute of the Philippines, University of Science and Technology of Southern Philippines, University of the Philippines (UP) System, UP-Mindanao, UP-Visayas, Visayas State University, Western Mindanao State University, University of the East, Cebu Institute of Technology - University, Cebu Normal University, University of San Carlos, University of San Jose - Recoletos, and UP-Cebu.
Gallery