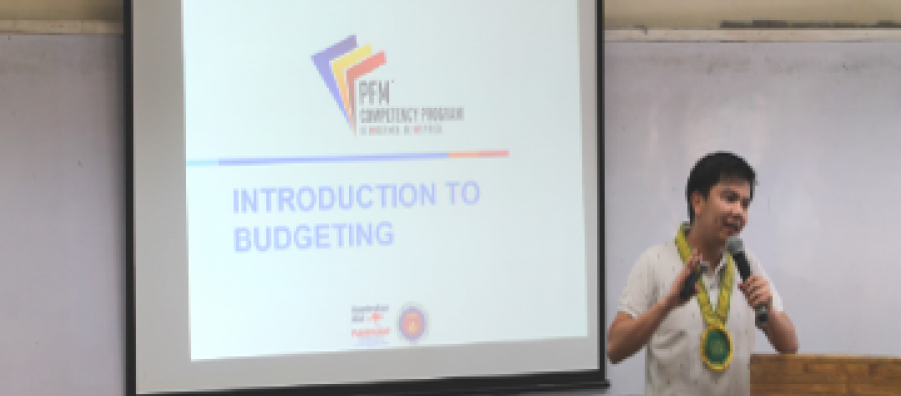 Employees trained on budgeting
Twenty-seven MMSU employees honed their skills in budgeting through a training held at the College of Business, Economics, and Accountancy last October 24-26. Of this number, 13 are faculty members of CBEA and 14 are staff involved in finance, accounting, budgeting, and procurement services of the university.
These employees are service providers of the Public Financial Management Competency Program (PFMCP) given by the Department of Budget and Management.
The training covered four budgeting and performance courses such as Introduction to Budgeting, Fiscal Planning, Performance Informed Budgeting and Program Expenditure Classification, and Developments in Budgeting.
Aside from the courses, the participants were also informed on the cash-based budgeting system, budgeting agenda and frameworks, and local and international developments and emerging trends in budgetary frameworks.
"We need to be well equipped with technical competencies used in planning and budgeting so that we could effectively perform our role as service providers of the DBM's financial management program," CBEA Dean Angelina B. Abrojena said.
Prior to this, the DBM partnered with MMSU in the delivery of PFMCP to the government agencies in northern Luzon through the signing a memorandum of agreement last June. This was followed by a transition run conducted by the DBM to the selected MMSU personnel last August.
After the transition run and training on budgeting and performance track, the MMSU service providers still need to undergo three tracks – foundation, internal audit, and cash management.
The PFMCP aims to enhance the competencies of Public Financial Management (PFM) practitioners from different government agencies by providing skills training and values formation programs.
After attending a series of training programs, the PFM practitioners are expected to apply fiscal discipline or spending within means, allocative efficiency or spending with the right priorities, and operational efficiency or spending with maximum results.

Gallery