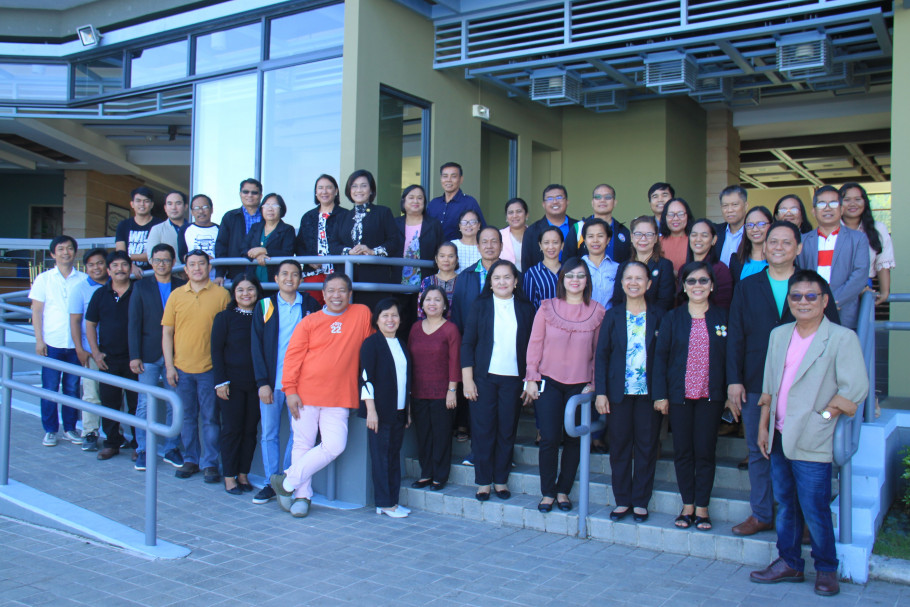 AdCo holds performance review, planning workshop
Members of the MMSU Administrative Council (AdCo) convene for the 2019 Performance Review and 2020 Planning Workshop being held at the Rivermount Hotel and Resort in Sarrat, Ilocos Norte.
The activity, which ran from February 6-7, aims to assess the performance of all the colleges and units in attaining their respective goals indicated in the 2019 University Strategic Plan. Also, the members formulated plans and set targets for this year.
In her speech, MMSU President Shirley C. Agrupis thanked the administrators for the collective accomplishments of the university for more than two years. She also talked about the MMSU's aspiration to become a University 4.0 (in line with Education 4.0, and in response to Industry 4.0, the latest industrial revolution).
"It may look like another ambitious goal, but I know that our team is all about ambitions and accomplishments," she said.
While the university had accomplished a lot and continues to embrace challenges, Dr. Agrupis encouraged the university administrators to sustain the conduct of performance review and planning workshop as a part of MMSU's quality and excellence-driven culture.
The vice presidents, deans and directors presented the accomplishments of their offices with respect to the seven-point agenda, ACHIEVE.
Then, the AdCo members reviewed the 2018-2023 MMSU Strategic Plan, crafted the Operational Plan for 2020, and presented the institutional calendar.
The AdCo members ended the activity by re-igniting their commitment to MMSU 4.0.
Gallery