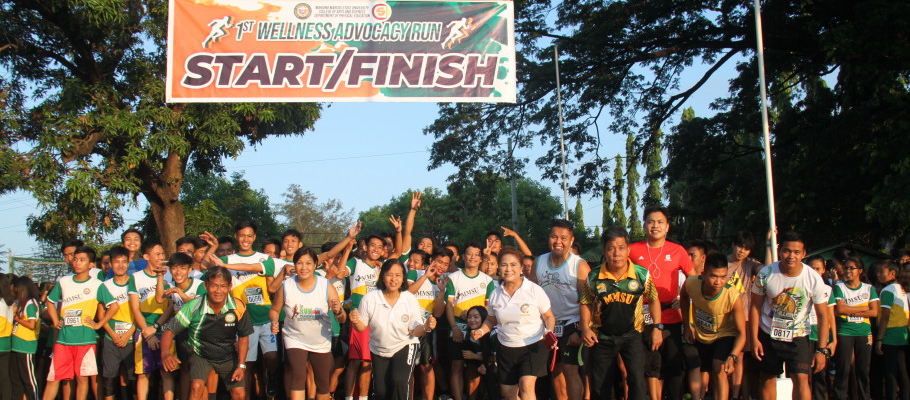 PE dept holds wellness advocacy run
The CAS Department of Physical Education (DPE) held the first Wellness Advocacy Run at the main campus last May 3 to promote and raise awareness on health and fitness.
More than 1,800 students and university employees joined the activity, which started at 5 o'clock am. It was graced by MMSU President Shirley C. Agrupis and CAS Dean Marivic M. Alimbuyugen.
The first 10 finishers from male and female categories received awards at the end of the finish line.
Prof. Procopio B. Dafun Jr., one of the DPE faculty, said the advocacy run was also a culminating activity for students enrolled in the Physical Activity Toward Health and Fitness (PATHFIT)-2 subject.
"Since this is the first culminating activity in relation to new tertiary Physical Education curriculum, we hope to implement other wellness activities in the next academic year," Prof. Dafun said.
Aside from the advocacy run, the DPE also initiated the Recreational Aerobics held every Tuesday and Thursday at the MMSU Covered Court. This activity includes dance aerobics, jogging/running, and bicycling.
Gallery