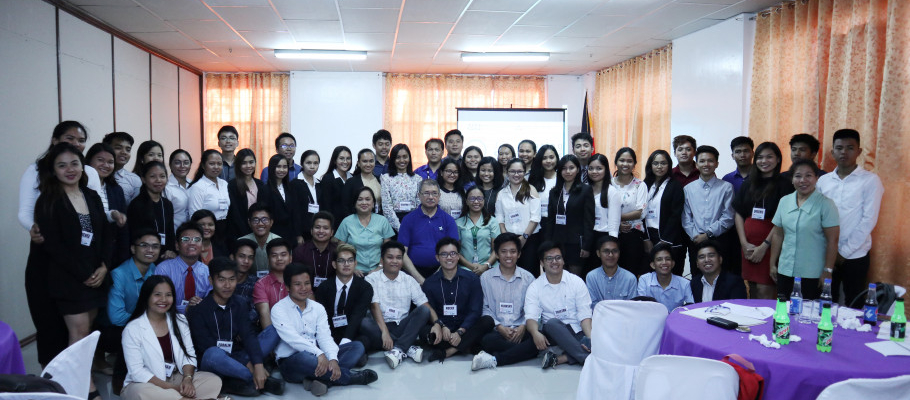 Scholars attend seminar on job hunting strategies
DOST scholars from MMSU, Northwestern University in Laoag City, and University of Northern Philippines in Vigan City attended the Seminar on Job Hunting Strategies/Employment Generation held at the University Educational Technology Center, MMSU Main Library on March 5.

Conducted by the Department of Science and Technology and the Department of Labor and Employment - Ilocos Norte, the activity sought to enlighten the scholars on the needs to be part of the workforce, and to encourage them to use their skills to foster science and technology career for national development.

Topics discussed during the seminar were Professional Ethics, Employment Testing Patriotism, Power Dressing and Resume Writing, and Career Guidance Advocacy Programs such as job start and life skills, in-demand and hard to fill occupations, and basic rights of workers.

Resource speakers were Dr. Geraldeen B. Pascual, chief of university's guidance program, career and job placement; Dr. Jan Rich A. Guira, chief of student development; Mr. Maurice Philip A. Pugal, labor employment officer of the provincial Labor Office; and Ms. Susan G. Maynes, officer-in-charge of the DOLE-Ilocos Norte.
A mock interview and simulation were also done during the seminar.

Meanwhile, DOST Secretary Fortunato Dela Peña joined the 2020 Exit Conference conducted by the DOST Science Education Institute.
Gallery