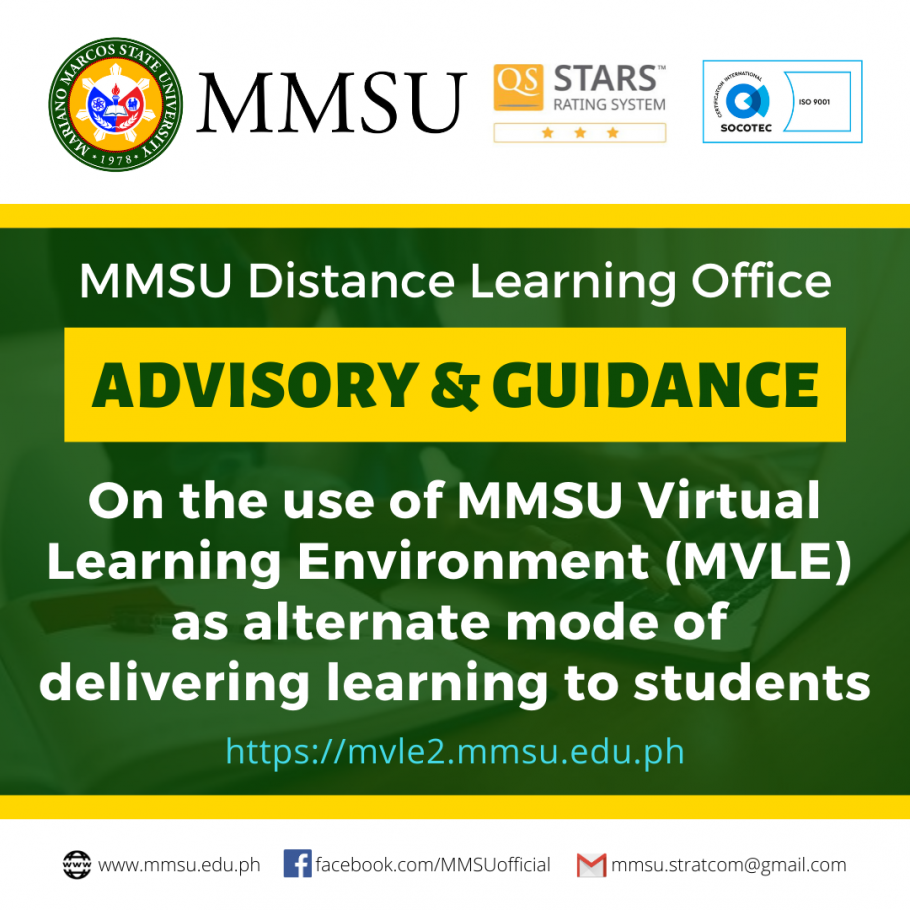 Advisory from the MMSU Distance Learning Office
Pursuant to item 4 of COVID Advisory No. 2, issued by MMSU President Shirley C. Agrupis last March 13, 2020, the university faculty are now required to employ alternate modes of delivering learning to our students to mitigate effects of lengthy class suspensions. This includes distance learning.

For faculty looking for alternative tools, they may utilize our university's indigenous learning management system (LMS) developed by the MMSU Information Technology Center (ITC) known as the MMSU Virtual Learning Environment (MVLE). It is intended to be a technological tool for faculty and students to supplement conventional learning. Its capabilities make it highly suitable for the implementation of distance learning.

The faculty are encouraged to explore how the said platform could be used in their respective classes to make up for lost classroom time.

To request for an MVLE account or for support, please email ITC at itc-support@mmsu.edu.ph

Please access MVLE by following or pasting this link: https://mvle2.mmsu.edu.ph
Very truly yours,
Byron Joseph A. Hallar
Chief, MMSU Distance Learning
Gallery