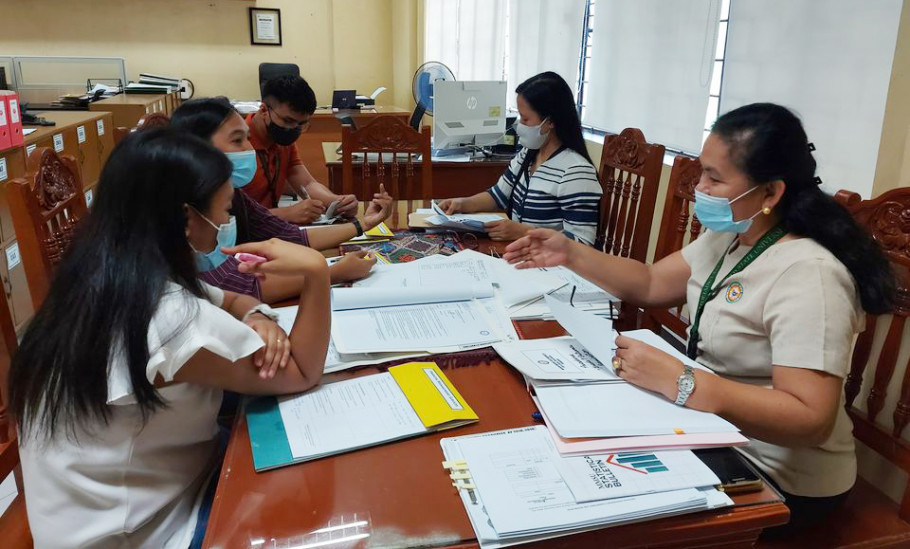 MMSU undergoes QMS internal audit
By DANIEL P. TAPAOAN, JR.
Offices and academic units of the Mariano Marcos State University (MMSU) subjected their processes to the second round of internal audit of the University's Quality Management System (QMS) on October 19-23.
Spearheaded by the MMSU Quality Assurance (QA) directorate, the internal audit aimed to evaluate the implementation of the MMSU QMS according to the requirements of the International Organization for Standardization (ISO) 9001:2015.
Specifically, the week-long QMS internal audit sought to determine the level of compliance of MMSU offices and units to applicable customer and regulatory requirements, assess effectiveness of their processes in achieving both customer and organizational objectives, and identify progress they made toward continual improvement.
The MMSU internal audit team, led by QA director Dr. Frederick F. Rodrigo, audited the management, core (instruction, research, and extension), and support processes of the Batac, Laoag, and Currimao campuses of the University.
The internal audit was done through random sampling, interviewing of process owners, observing processes, and verifying documents and records of MMSU offices and units.
University President Shirley C. Agrupis said the activity is crucial in helping MMSU concretize the principle of continual improvement as highlighted in the University's Quality Policy.
"Our collective outputs in this second round of audit will be valuable in ensuring the success of our fourthcoming surveillance audit to be held before the end of the year," Dr. Agrupis said.
The MMSU president likewise commended the university internal auditors and process owners for being focused in addressing the non-conformities that were surfaced in their respective offices and units during the ISO audit held in 2019.
"Recognizing your concerted efforts toward this positive direction, the MMSU leadership assures you of all the support that you need," she added.
Last December 19, 2019, MMSU obtained the ISO 9001:2015 certification, subject to its adherence to the agreed ongoing program, and to its successful endorsement of certification following a yearly audit and to its compliance with its terms and conditions.
Prior to this, the MMSU Extension Directorate got the ISO certification first on December 19, 2018. (StratCom)
Gallery