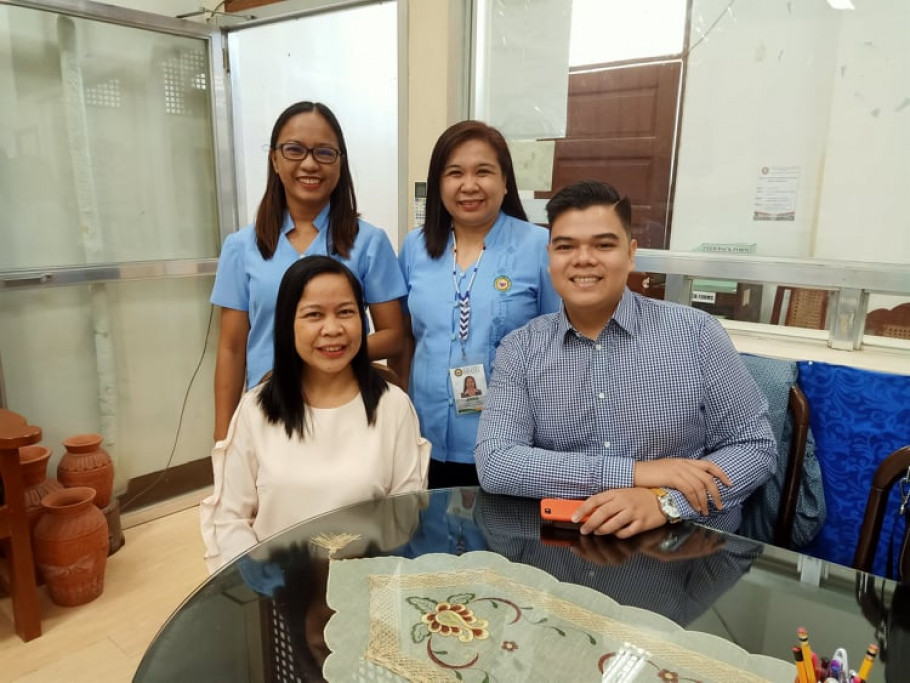 USAID-STRIDE plans to launch career center in MMSU
By REYNALDO E. ANDRES
The Science, Technology, Research, and Innovation for Development (STRIDE) Project Team of the United States Agency for International Development (USAID) plans to launch a career center in the MMSU main campus.
In a meeting held at the university's Student Affairs and Services (SAS) office on March 3, Mr. Jacob Maximin Thaddeus B. Taguinod, STRIDE's Institutionalization Specialist, said the STRIDE is supporting the creation of a career center in MMSU, which aims to help and guide college students get job after graduation.
"A career center basically supports student-career guidance to help them develop and sharpen their career plans and helps them to gain professionally relevant career experiences and, ultimately, helps them to get jobs," Taguinod said, emphasizing that one activity under this program is to invite industry partners (all over the country) so that there will be more job opportunities for upcoming graduates (this June).
"The first step to be considered is to hold series of job fairs during which employers visit the campus to recruit students who are about to graduate," he added.
This program, according to Taguinod, is one of the ways by which STRIDE supports collaborative activities in the academe by providing the students efficient guidance and counseling throughout their studies and upon graduation.
Meanwhile, not only in the academe, STRIDE also supports policy improvements of the government to make research more effective, while providing mechanisms to improve strengthened industry-academe-government dialogue. It also supports strengthening university capacity in research management.
"Since our proposal was already approved by MMSU President Shirley C. Agrupis, we expect to inaugurate an office for the CSC and we shall be in full swing helping undergraduate students," Taguinod said. (StratCom)
Gallery