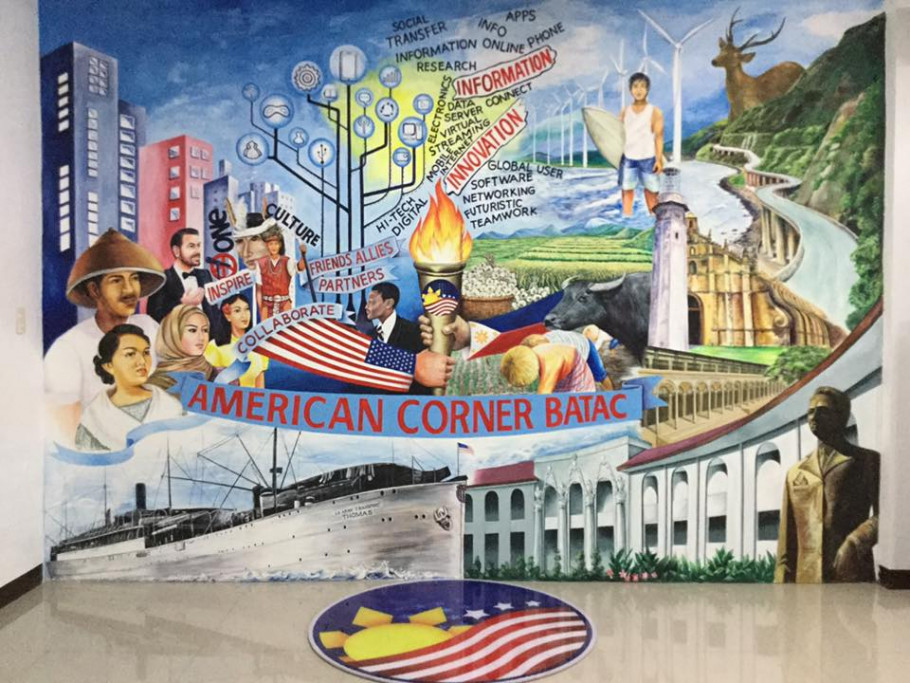 US Embassy, MMSU renew tie-up for AC Batac
The Embassy of the United States of America (US Embassy) in the Philippines and the Mariano Marcos State University (MMSU) have recently renewed their partnership for the implementation and maintenance of the American Corner (AC) located at the University Main Library, City of Batac.

US Embassy Counselor for Public Affairs Philip Roskamp and MMSU President Shirley C. Agrupis signed a memorandum of understanding (MOU) for this purpose last July 15.

With the MOU, the US Embassy – Public Affairs Section (PAS) commits to provide the MMSU-AC with basic print library and electronic internet-based resources about US, and to further supplement this collection.

It also plans to conduct speaker programs, cultural events, educational exchange programs and other US programs' alumni activities at the AC. Also, the section shall constantly inform MMSU about other Embassy-sponsored activities.

Meanwhile, MMSU agrees to provide support for the maintenance and operation of the AC and to allow the Corner to conduct regular public activities such as group discussions, virtual/online programs, lectures and cultural presentations.

Further, the University shall allow the American Corner to distribute promotional and information materials for the enhancement of mutual understanding and engagement between Filipinos and Americans.

University Library System (ULS) Director Eliza Villarin said the MMSU-AC has a distinct role which cannot be duplicated by any institution or agency in the local information environment.

"With its varied information resources, equipment, facilities and services, it is significantly contributing to human development in this part of the country," she added.

Inaugurated on January 14, 1985, the MMSU-AC is the American Space for Northern Luzon with 13 others located in strategic regions in the country.

The MMSU-AC is open from Monday to Friday, 8:00 AM to 5:00 PM. For more information on its programs and services, send a message via e-mail at batac.americancorner@gmail.com and follow its Facebook page (@mmsuacbatac). (StratCom)
– with a report from Maria Cristeta R. Llacuna, ULS Correspondent

Gallery