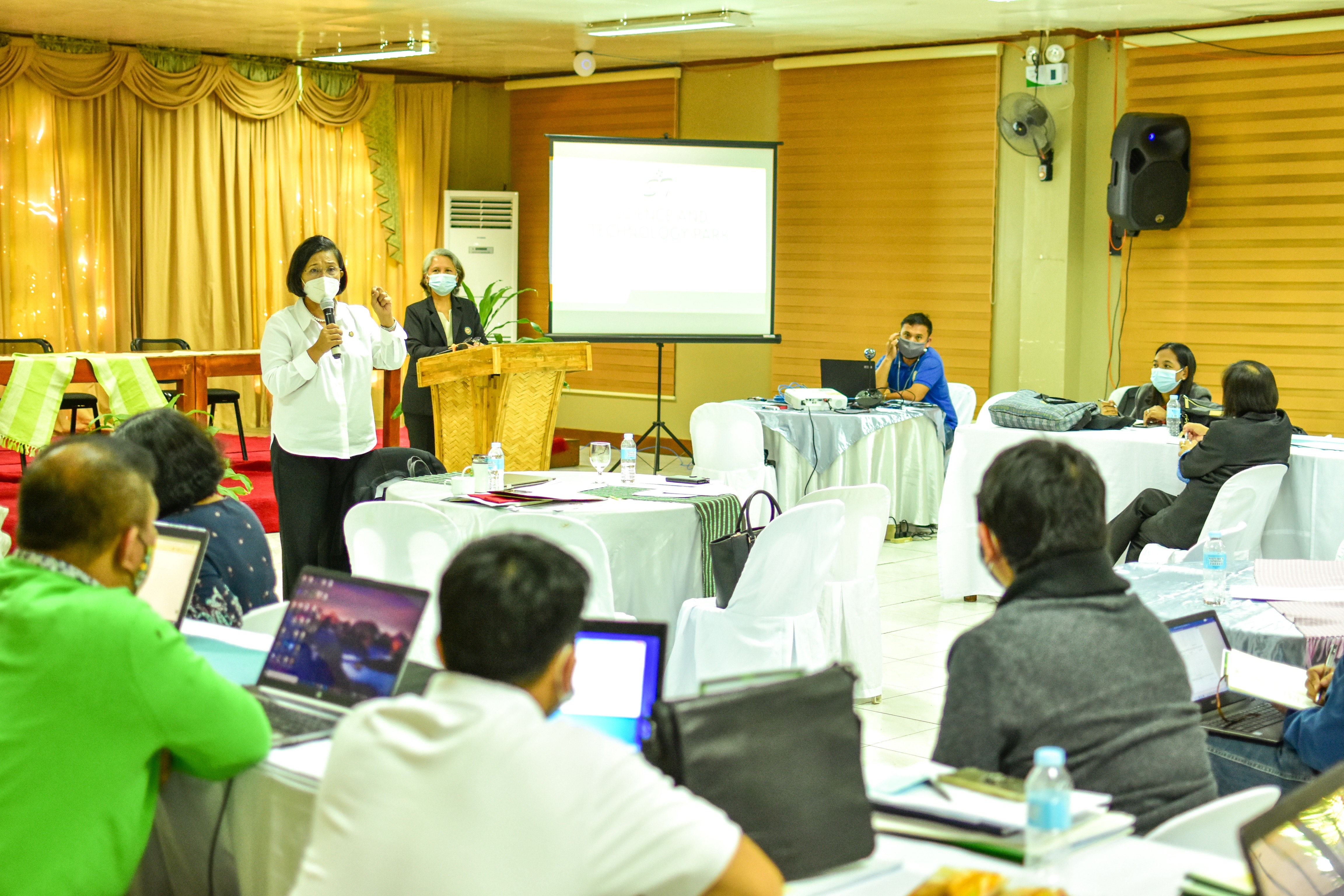 Univ officials review 2020 outputs, plan for 'next normal'
By Daniel P. Tapaoan, Jr.
Officials of the Mariano Marcos State University (MMSU) convene for the 2020 Year-end Review and 2021 Planning Workshop being held at the Function Hall from February 22-23.
Themed "Resiliency Planning towards the Next Normal," the activity aims to assess the performance of all the colleges and units in attaining their respective goals indicated in their last year's strategic plans, and to formulate plans and set targets for the present year.
Today, Dr. Sherlyn B. Nicolas, monitoring and evaluation chief, discussed the Progress Evaluation of the university's strategic agenda ACHIEVE: Academic excellence; Creative and relevant research programs; High impact and transformative extension programs; Improved revenue generation and resource management; External and strengthened linkages and partnerships; Vibrant and nurturing university campus; and Effective and efficient management.
Meanwhile, Dr. Bobby A. Eclarin, data science chief, presented the 2020 Program Expenditure Classification (PREXC) Accomplishments and 2022 PREXC Targets.
Moreover, the college deans and unit directors will present the accomplishments of their respective offices with respect to the MMSU's seven-point agenda.
Tomorrow, they will craft the 2021 Operational Plan and present the Institutional Calendar which will serve as bases in moving forward to the 'next normal.'
University President Shirley C. Agrupis expressed her gratitude to the Planning Directorate for sustaining the activity as part of MMSU's quality and excellent-driven culture, and encouraged the members of the administrative council "to be bold enough to scrutinize what we have not done so far so that we can address them correspondingly."
The president also asked the officials to remain steadfast and strong "as we face these challenges of transitioning to the next normal and become a premier Philippine university." (StratCom)

Gallery