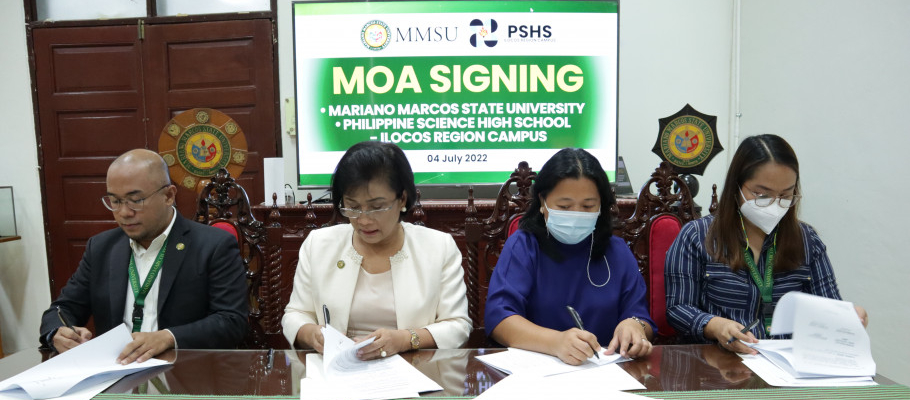 PSHS, MMSU ink deal for science immersion program
At the forefront of producing high-caliber science and technology high school graduates, the Philippine Science High School (PSHS) has partnered with the Mariano Marcos State University, a leading research university in the country, for the former's Science Immersion Program (SIP).
SIP is a required course where Pisay students can learn science, engineering, and research laboratory skills and concepts.
On July 4, PSHS Ilocos Region Campus Director Ronnalee N. Orteza and MMSU President Shirley C. Agrupis signed a memorandum of understanding at the MMSU Office of the University President.
In the MOU, the PSHS-IRC will send their scholars to MMSU for the internship program where they will be exposed to actual scientific research projects of the university. The agreement will take effect for one year. The university will provide an 80-hour internship program for two to three weeks for participating scholars.
Dr. Orteza thanked MMSU for its willingness to be a collaborating agency for the SIP, hoping that the university will train the Pisay scholars in developing their research skills and become motivated in pursuing a science and technology-related course in the future.
For her part, Dr. Agrupis expressed commitment to make the collaboration successful, and assured that the university will help the PSHS-IRC in advancing premier high school science and technology education for the people.
PSHS is a research-oriented and specialized public high school system that operates as an attached agency of the Department of Science and Technology. (HLY/JVBT/DPTJ, StratCom)

Gallery