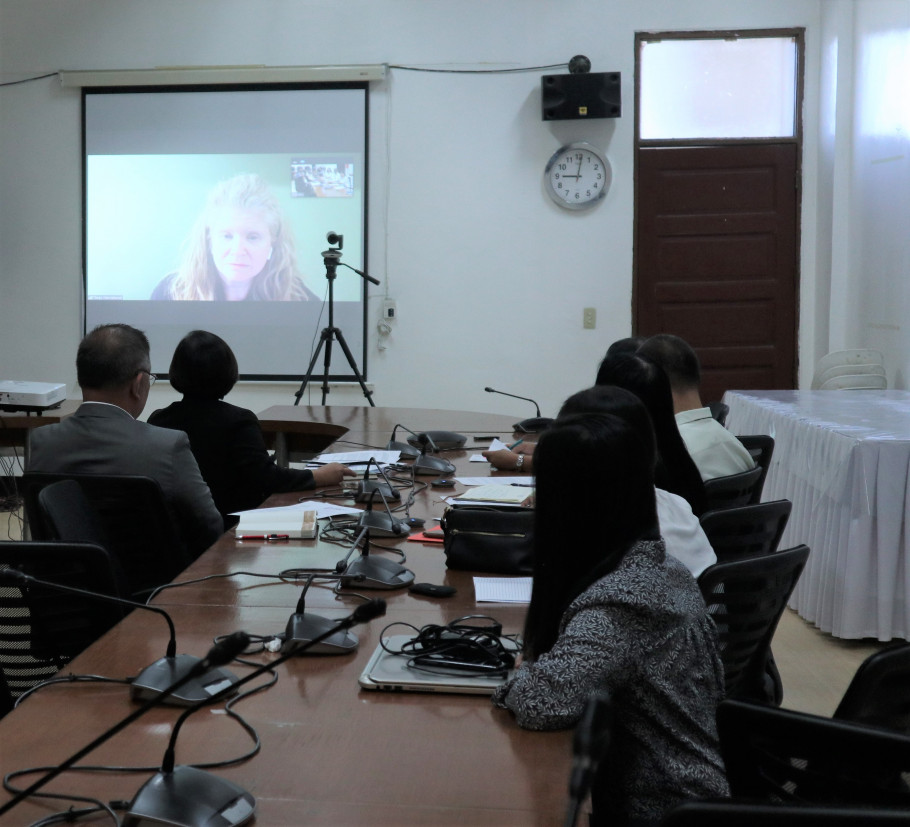 MMSU to tie-up with Texas consortium on PSM program
By DANIEL P. TAPAOAN, JR.
The Mariano Marcos State University (MMSU) seeks to enhance its Professional Science Master's in Renewable Energy Engineering (PSM-REE) in collaboration with the Texas International Education Consortium (TIEC) in Texas, United States.
In an online meeting on Wednesday (March 11), University President Shirley C. Agrupis and other university officials discussed with TIEC key personnel on the enhancement of the PSM-REE program.
"We really want to strengthen this program, and we are open to a joint degree offering with the universities in the United States that have strong programs in renewable energy," Dr. Agrupis stressed.
While MMSU has the experts to handle the program, Dr. Agrupis believes that experts from other prestigious schools can help the university to teach the course better.
In response, Dr. D'andrea Weeks, TIEC's director of business development, promised to reach out to the consortium's member-universities regarding the enhancement of MMSU's PSM-REE program.
A first in the country, the PSM-REE is a two-year program of advanced professional training and managerial capability building in developing alternative energy for national self-sufficiency, self-reliance, and self-sustainability.
Aside from the enhancement of PSM-REE program, the MMSU team also expressed interest to collaborate with the TIEC in other areas, such as, the online Test of English as a Foreign Language (TOEFL), precision smart and food systems, disaster risk management, education and humanities, educational psychology, early childhood and special needs education, mental health, indigenous studies and cultural education.
These were also welcomed by Dr. Weeks highlighting that TIEC desires to be as responsive as possible as the group ultimately desires the consortium to be fruitful and meaningful among its members.
In July 2019, MMSU and TIEC signed an MOU which stipulates that the two institutions shall collaborate in five areas: joint conferences and research activities; exchange of academic materials and academic publications; exchange of faculty members for research lectures; exchange of students, faculty and staff for research study; and development of capacity building programs.
The TIEC as a private non-profit organization that advances international partnerships, collaboration, and exchanges for 31 public universities across the state of Texas. Among the consortium's programs include Intensive English, Online Courses, Professional Development, and Educational Capacity Building. (StratCom)

Gallery