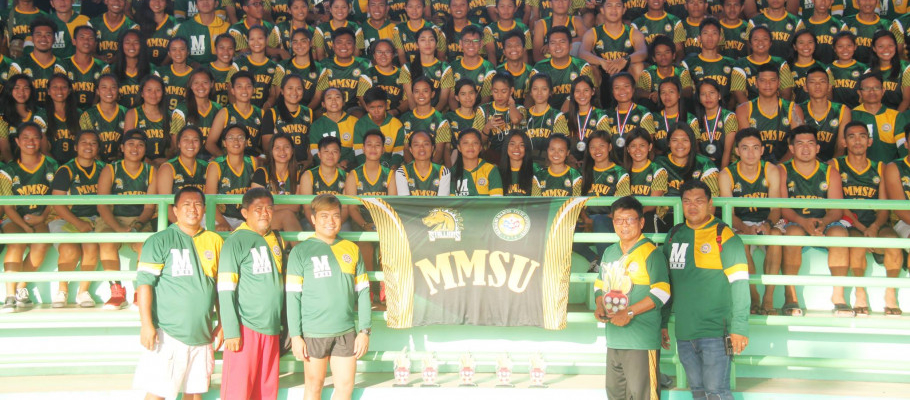 MMSU still overall champion in SCUAA-I sports Olympics
The MMSU Stallions still reigned supreme when it emerged as overall champions for the 16th time at the close of the State Colleges and Universities Athletic Association (SCUAA) – I Sports Festival 2019.
Held last March 18-23 at the Ilocos Sur Polytechnic State College (ISPSC) in Sta. Maria, Ilocos Sur, the team bested the other five state universities and colleges after garnering a whopping 322 points in the official overall ranking.
It left behind its closest rival, the Don Mariano Marcos Memorial State University, which got 309 points.
On the other hand, the Pangasinan State University and the University of Northern Philippines tied in the second runners-up with 283 points each.
The host university, ISPSC, garnered 118 points, while the North Luzon Philippines State College only got 36 points which landed them third and fourth runners-up, respectively.
The female Stallions emerged as champions in badminton, chess, and swimming, while the male contingents brought home the championship in baseball and soccer.
The team landed first runner-up in athletics and lawn tennis – both men and women; men's categories in swimming, taekwondo, beach volleyball; and women's categories in basketball and softball.
In the search for Mr. and Ms. SCUAA-I, the MMSU candidates landed first runners-up, bagging five special awards. Joecaner Orap Jr. was Mr. After Glow, Best in Sportswear/Institutional Jersey, Swimwear, and Formal Wear, while Lyza Claire Antonette Raquel was Ms. Articulate.
The team also finished second runner-up in volleyball (men and women); beach volleyball, table tennis and futsal (women); and badminton (men). It also landed third runner-up in taekwondo for women, men's basketball, chess, and table tennis; and fourth runner-up in sepak takraw.
The next SCUAA-I Sports Festival will be hosted by MMSU.
Gallery