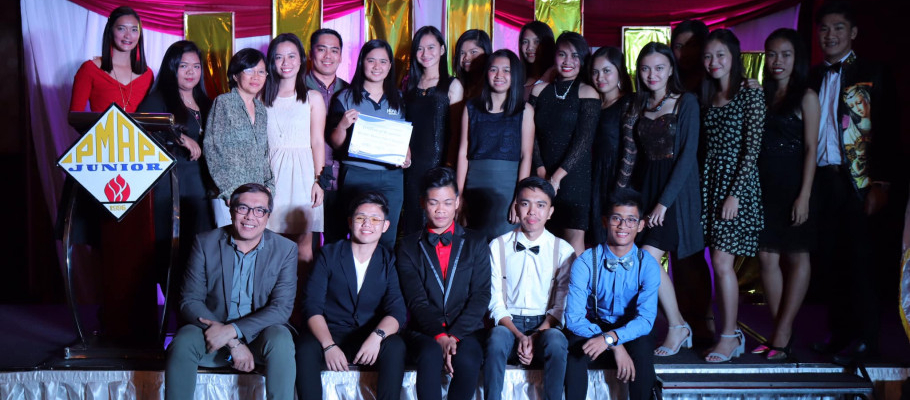 MMSU-JPMAP is most outstanding, active local chapter in PH
The Junior People Management Association of the Philippines (JPMAP) at MMSU was recognized as the most outstanding and most active local chapter in the Philippines.
The two recognitions were received by the students of MMSU College of Business, Economics and Accountancy (CBEA) at the close of the 18th JPMAP national convention held at the Ramada by Wyndham in Binondo, Manila last March 16-17.
Aside from the two major awards, the MMSU team composed of Danielle Eulhaine Calma, Jovie Palos, Mariel dela Cruz, Mark Joshua Luz, and John Michael Cua landed first runner-up in the HR Program Design competition with their entry, JPMAP CARES (Continuing Assistance and Reflection for Empowerment of Students). Samuel Aguinaldo, another CBEA student, also got the Moon of the Night Award.
A total of 22 BS Business Administration major in Human Resource Management students joined the national convention. Their coaches were Sarah Jane S. Inay, Don McArthney C. Tugaoen, Margarita G. Hilario, and Ninfa S. Asia.
"To God be the Glory," Inay beamed, adding that the success of the students was the result of their commitment and hardwork.
"Despite of the struggles that we've been through, we never failed in giving glory to our organization and even to MMSU," added Hannah Lei Pascual, one of the participants.
Twenty-one universities across the country participated in the 2019 national convention with the theme, "tHReads: Transforming Human Resource Elements to Assemble Distinct Superstructure."
The JPMAP is a national youth organization guided by the People Management Association of the Philippines. It commits itself to develop and empower its members to enable them to grow from the academic to professional level as future people managers of society.
Gallery