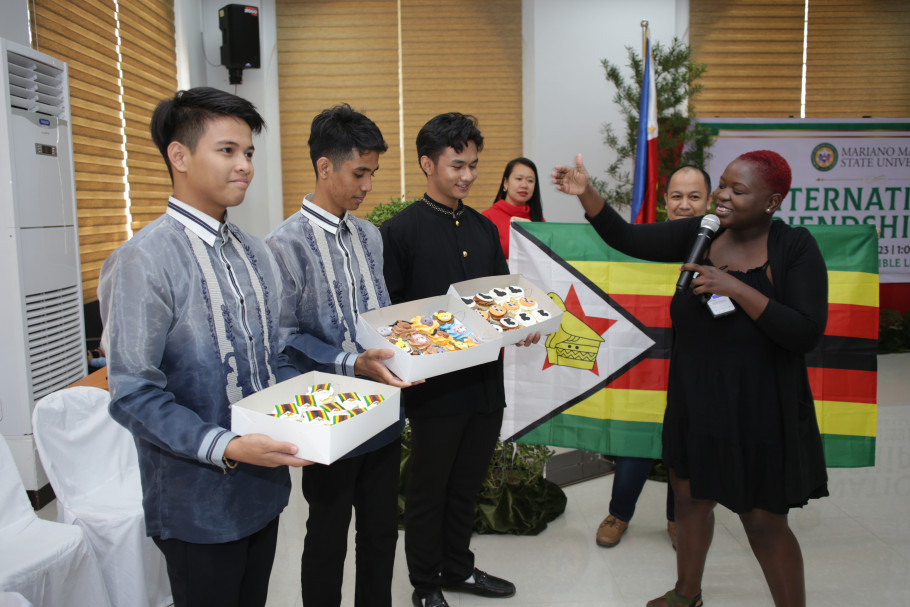 MMSU celebrates International Friendship Day
by Chessa Pae Faustino & Niña Christelle Sumintac, StratCom Correspondents
The International Friendship Day program of the Mariano Marcos State University brought together its students and 17 international graduate students from Japan, Zimbabwe, the USA, China, and India, on March 10, at the Center for Flexible Learning.
The International Friendship Day was organized by the Language Center and the International Linkages and Partnership Directorate with the goal of strengthening cross-cultural ties within the university.
Foreign students were from Seirei Christopher University and Ashikaga University in Japan. They were joined by Ms. Tarisai Tara of Zimbabwe, Mr. Hector Tutop of the United States, Mr. Bhavesh Handa of India, Mr. Cai Wei, a graduate student, and Mr. Arthur Zeng of the Special English Program, both from China. English Language Fellow Dr. Kirsten Dyck also witnessed the event.
Traditional cultural performances, including a combination of Ilokano music and Filipino folk dances, were performed by MMSU artists. With song performances and a video depicting their travels in the Philippines, the international students also showcased their respective cultures. Also, they tried traditional Filipino games.
"I chose MMSU for its excellent research team and facilities in my field of study, as well as the variety of academic and social opportunities for personal and professional development," said Mr. Wei, a Chinese assistant researcher from Changchun Normal University.
In her message, MMSU President Shirley C. Agrupis conveyed her heartfelt appreciation to the foreign students for choosing the university, "our international students came here to study but most importantly is to establish long-term friendships with the Filipino people, especially the Ilokano people." (HLY/JVBT/SCO, StratCom)
Gallery