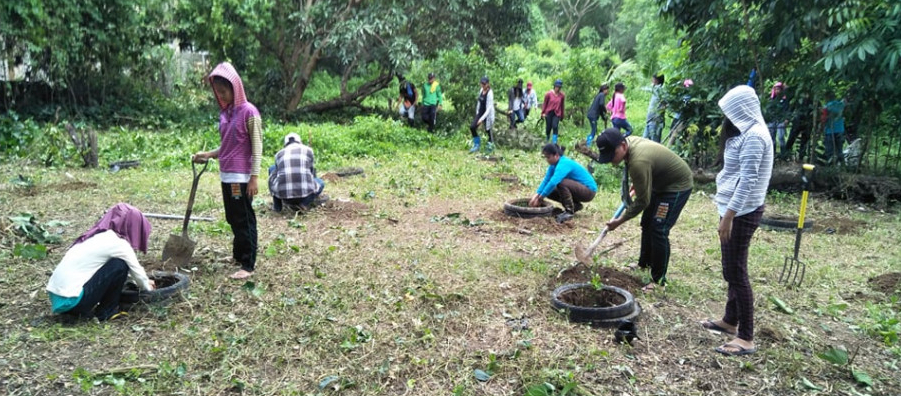 Faculty, staff, students plant 300 tree seedlings in Dingras campus
Faculty members, staff, and students of the MMSU College of Agriculture, Food and Sustainable Development (CAFSD) in Dingras town planted 300 fruit and non-fruit-bearing tree seedlings in the scattered 4-hectare vacant lot of the campus last July 24.
Headed by Dr. Jocelyn Bernabe, campus program coordinator, the CAFSD community planted seedlings of Bugnay (40), Guyabano (50), Kalamansi (25), Rambutan (10), Sweet Tamarind (50), Narra (25), Duhat (50), Mandarin (25), and Cocoa (25).
The tree seedlings came from the Department of Environment and Natural Resources-Ilocos Norte, as requested by University President Shirley C. Agrupis.
The activity aims to help achieve the goal of the national government, "to help tackle climate change and build a greener environment for the next generation." The tree-planting was also dedicated to the blessed 56th birthday of the university president.
In 2019, various species of plumeria were planted in the Dingras campus as a jumpstart to its transformation as a Kalachuchi campus. (StratCom)
–by DP Tapaoan Jr.

Gallery