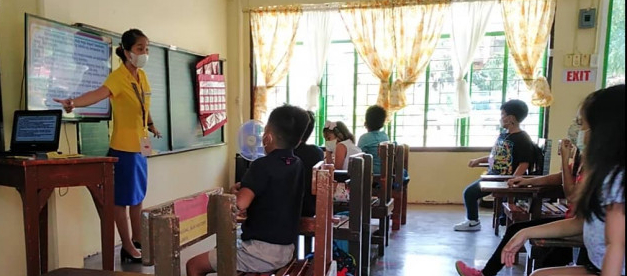 CTE boosts teaching early-grade readers
By Niña Christelle M. Sumintac, Correspondent
To contribute in improving the literacy of the country's early grade learners, the College of Teacher Education (CTE) of the Mariano Marcos State University (MMSU) has enhanced its curriculum by adding an elective course on teaching reading for its elementary education students.
CTE will start offering a three-unit Teaching Beginning Reading (TBR) course next semester to address the pressing concern on reading among elementary learners in the Ilocos Region.
Based on the Philippine Informal Reading Inventory by the Department of Education for School Year 2018-2019, around 10,000 grade three to six pupils are unable to read in Filipino and less than 11,000 grade four to six pupils are unable to read in English in the region.
Recognizing the problem, Dr. Lilybeth Agno, elementary education department chair, said the course will equip pre-service teachers with the abilities they need to effectively teach beginning reading to multilingual learners. Particularly, it aims to develop their knowledge and skills in teaching the subject in the key stage areas, Kindergarten up to Grade 3.
Agno explained the subject introduces theoretical foundations of reading and explores how reading, literacy, and cognitive processes are developed. It also includes application of teaching pedagogies, text genre, listening, speaking, linguistics, letter-sound relationship, phonemic awareness, phonics, word recognition, spelling and comprehension, and the different reading approaches applied in Iluko, Filipino and English.
CTE Dean Aris Reynold Cajigal said the integration of the course is the college's response to the resolutions of the Region I Teacher Education Advisory Council (R1TEAC) and the Regional Development Council (RDC) - Ilocos Region which encouraged institutions to adopt the inclusion of TBR in the teacher education program. This was further solidified through a joint resolution issued by the DepEd and CHED Region I.
MMSU President Shirley C. Agrupis said the offering of TBR in the university "shall really contribute in creating a highly literate generation" and will further sustain MMSU's reputation as a Center of Excellence in Teacher Education. (HLY/JVBT/DPTJ, StratCom)

Gallery