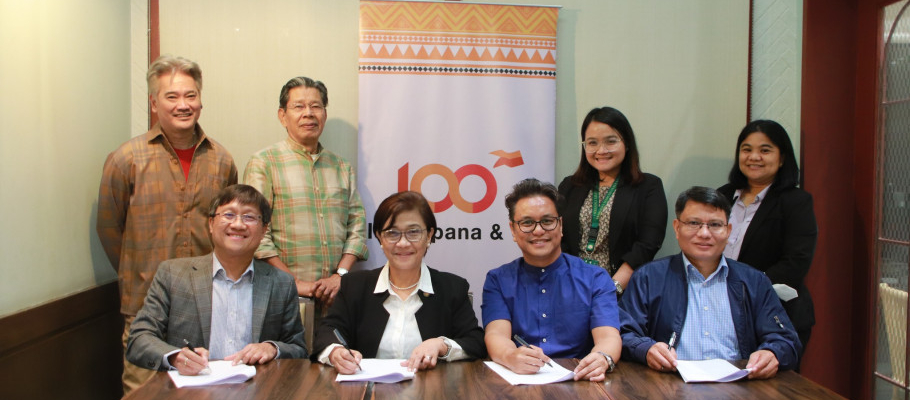 Isla Lipana & Co. Foundation to grant scholarships to MMSU agriculture students
By Daniel P. Tapaoan, Jr.
The Isla Lipana and Co. Foundation, Inc. (ILCFI), a corporate social responsibility arm of the PricewaterhouseCoopers (PwC) Philippines, is granting scholarships to qualified tertiary students pursuing agriculture degree in Mariano Marcos State University (MMSU) starting this year.
This was reflected in a memorandum of agreement signed between ILCFI President and Chairperson Alexander B. Cabrera and MMSU President Shirley C. Agrupis on May 22 in Makati City.
In the 10-year agreement, the ILCFI will grant a Php 15,000 financial assistance to each grantee from the MMSU College of Agriculture, Food and Sustainable Development every semester up to their last year in the program.
For its part, the university will promote, implement, administer, and screen the student-applicants who are qualified to avail the scholarship program. It will also create a selection committee tasked to implement the program policies, and designate advisers who will monitor the performance of scholars.
To qualify for the program, every student-applicant must carry regular load prescribed by the course, and should obtain a grade average of not lower than 2.0 and no grade lower than 2.5 in any subject. The applicant should also be in need of financial assistance as evaluated by the foundation, must possess good moral character and not have been subjected to any disciplinary action by the university.
After their graduation, the firm shall have the preferential right to hire any of the scholar-graduates as employees of the PwC subject to meeting hiring qualifications.
The agreement was also signed by Mr. Rick Danao, PwC Philippine chairman and senior partner; and Dr. Nathaniel Alibuyog, MMSU vice president for research and extension. The event was witnessed by ILCFI Executive Director Allan Cao; ILCFI Trustee Oscar Torralba; Prof. Luvee Hazel Aquino, university and board secretary; and Atty. Cheska Arla Agrupis, university executive assistant.
Established in 2007, ILCFI is a non-profit independent organization that envisions "to build trust in society and help solve important societal problems through sustainable educational and community-driven projects." (HLY/JVBT, StratCom)

Gallery