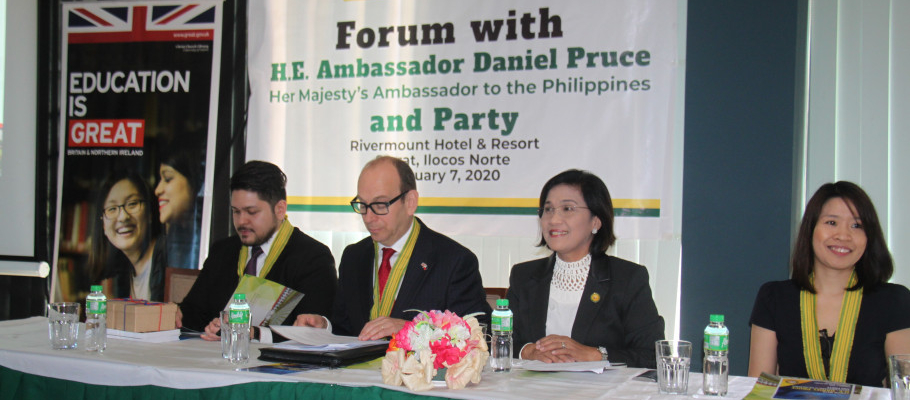 British Ambassador meets MMSU admin, faculty and students
British Ambassador to the Philippines, His Excellency Daniel Pruce, met the MMSU administrators, faculty members and students in a forum held today at the Rivermount Hotel and Resort in Sarrat, Ilocos Norte.
During the forum, H.E. Pruce introduced the Embassy's programs on education, climate change, and United Kingdom scholarships to the participants. Then, MMSU President Shirley C. Agrupis presented the university's internationalization programs to the ambassador and his party.
The activity, which coincided with the MMSU 2019 Performance Review and 2020 Planning Workshop, also served as an avenue to explore possible areas for collaboration between the university and the British Embassy.
Gallery